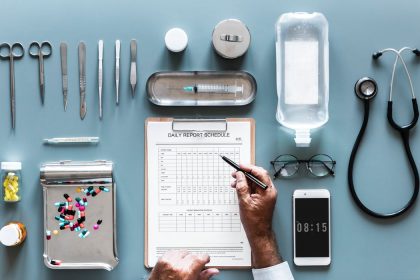 Everyone wants competency in engineering, a focus on public safety, and consistent continuing educations.  There are a variety of ways to achieve this, and none of them are fool proof.  One method is, of course, professional engineering registration.  Registrants are required to meet a variety of stringent state-specific and nationwide standards.  However, private sector product development firms of all sizes and across all sectors routinely use alternate methods to achieve the same goals.  These companies would save time and money by reconsidering their approach and taking advantage of the existing PE infrastructure to accomplish these goals.  Additionally, the National Society of Professional Engineers (www.nspe.org) would better reach its own goals by courting this large swath of vital engineers.
The Industry Perspective
Companies have the same goals as NSPE.  They want highly talented engineers who will produce profitable products as quickly as possible.  A profitable product is safe, people pleasing, and effective.  Companies want the lowest possible overhead for these employees.  They avoid "regulatory burden" wherever possible to save on cost, and they don't want their employees' loyalty split.  However, this forces them to invent or purchase systems to ensure the talent they need.  They create customized competency tests during the hiring process, sometimes unique to an individual hiring manager and interview cycle.  They hire speakers or buy web-based training on ethics.  They adopt policies to support continuing education and then track and monitor whose taking advantage of this.  These all cost employee time and they carry both up front and hidden costs.  There's an infrastructure in place to handle all of this, and it's PE certification.  There is enormous incentive for companies to enthusiastically endorse PEs.
Some argue that the PE focus on ethics and public safety is at odds with the corporate pursuit of profits.  I'd answer that with a question.  How profitable has it been for companies like VW who compromised ethics for profit?  When found out, these companies lose sales, pay penalties, and suffer enormous brand damage.  If former argument isn't sufficient motivator for private companies, this latter one sure is.  Companies save a lot of money by adopting PE values, and save still more money by letting the existing NSPE infrastructure handle the nuts and bolts of administering it.   
The Engineer Perspective
Based on my own experience, the percent of product development engineers who are PEs is in the single digits.  I have known hundreds of engineers across many industries and known a single digit number of PEs.  From what I hear, this is common.  In speaking with a Mechanical, Industrial, and Manufacturing Engineering (MIME) professor recently, I learned that his department includes 55 professors, 3 of which are PEs, and only 1 of these advocates the advantages of PE registration to his students.  This is consistent with my own experience at a different university decades ago.  The only thing I ever heard about PE registration was that it was for civil engineers.  There is an advantage for product development engineers to have this certification.  It sets you apart from those who don't have it (in a world with a corporate exemption).  It also builds confidence and provides membership in a community that will help you achieve your career goals.  If we want to motivate product development engineers to get certified, we need to do a better job reaching out to college students, faculty, and existing working engineers to emphasize the benefits.
The NSPE Perspective
NSPE's primary mission is to ensure public safety.  The product development sector isn't just making harmless widgets for consumers to play with.  They're developing pace makers, airplanes, car tires, and all manner of life sustaining and, if designed badly, life ending products.  Its my belief that all PEs should make outreach to this group of engineers and their employers priority one. 
Additionally, NSPE is constantly worried about erosion of the license.  States seem to be regularly considering whether to weaken PE requirements.  NSPE advocates against this, but wouldn't it be nice to have friends in the fight?  Private sector product development firms have deep pockets and, in some cases, strong lobbying organizations.  Shouldn't NSPE be taking every possible step to constantly court these companies?  Money talks, and legislators listen. 
Conclusion
I've been told this is a hopeless cause.  This sector is closed minded and will never change its opinion.  I am more optimistic than this.  It seems like an up-hill fight to be sure.  It takes time to win over hearts and minds, but it certainly seems worth it to me.